5 Tips for Updating Your Bathroom Lighting
In 2015, people spent a record $300 billion on renovations in their homes, and spending in 2018 is expected to set another record. One of the most demanded renovations is for bathrooms, which often includes an upgrade to LED lighting fixtures, along with other eco-friendly products such as low-flow toilets to save water.
Why LED? Here are five tips to help you make the right decision.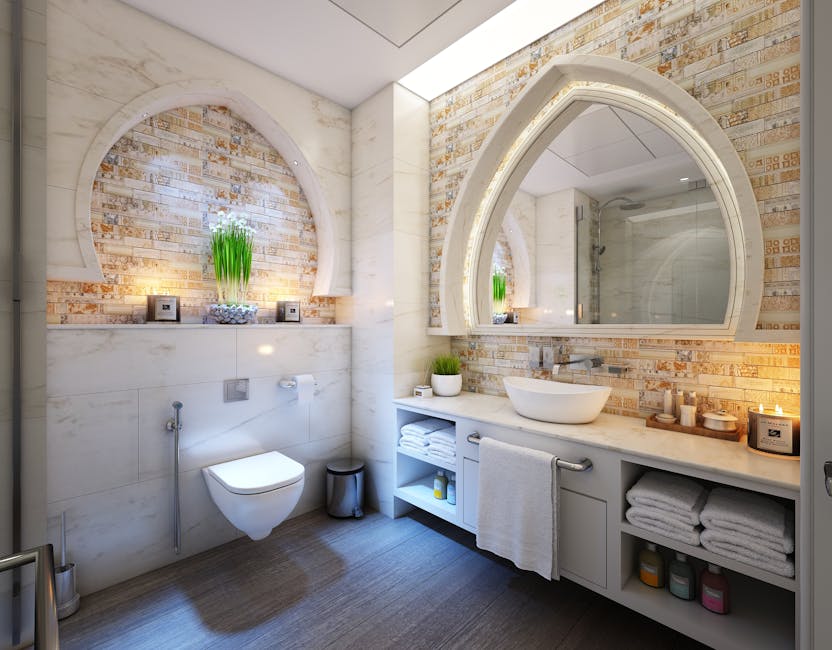 Prices are low 
The growth of the LED lighting market has reduced the prices of light bulbs and accessories, so their initial cost to upgrade to LED has dropped. You can choose to simply replace your LED bulbs – or you can opt for one of the stylish new contemporary LED lamps – or a mirror with embedded LED strips.
The style is up 
The LED is cold – both in style and in real temperature. Designers are freeing themselves from the old "light bulb and socket" limitation in lighting design, and are creating incredible fixtures that push the boundaries between function and art. The old color montages are no longer there: replaced by stylish recessed LED lights, or faint LED lighting around the mirror or bathtub.
Natural light quality
Early LED products often had a sterile white or blue light reminiscent of office lighting. Today's LED spotlights and spotlights mimic incandescent lighting to the extent that they can barely be differentiated. Many accessories are also adjustable, so they are an excellent choice for bathroom lighting. The new LED luminaires can also be much smaller because they are more efficient, so owners with smaller bath ingentries can still have full lighting without oversized fixtures.
Connectivity
The next big lighting trend for many homeowners will be connectivity. LED lighting can be controlled from your smartphone or tablet with a lighting control app from companies like Lutron, Leviton and Legrand. Forget turning off the bathroom light? Tap the app on your device and you're done. Beyond the bathroom, digital control can also make your home safer, allowing you to control your lighting remotely.
Energy saving 
All the momentum behind the Energy and Independence Act of 2007 was to reduce our dependence on foreign energy sources. For lighting products, the law did not prohibit incandescent bulbs, but it established efficiency requirements that forced the lighting industry to find new ways to deliver energy-efficient light to reduce energy consumption in 10 or 15 years old. This resulted in the development of LED bulbs, which consume much less energy than the old incandescent bulbs. Energy savings add up tremendously as homeowners replace hot, inefficient incandescent bulbs with a cold LED.
LEDs will continue to light the way with options for style, technology, energy efficiency and function. Don't stay behind, tell us how to improve your bathroom lighting and join the LED revolution.
TYD ELECTRONICS