LED Basics: Understanding LED Dimmers
What is a dimmer or light dimmer
A dimmer or light dimmer is used to regulate the intensity of the light, the luminosity it gives. Normally the switch is usually a roulette wheel, which when rotated causes the lamp to gradually increase luminosity.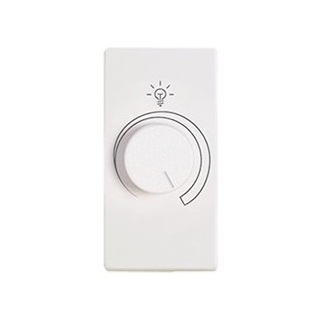 When you're furnishing a house, light is everything. The light level in a room determines what you can and can't do, and has a big effect on how you feel. You can't read very easily with a single candle, for example, and a romantic dinner for two is not so romantic under a 1,500 watt halogen lamp.
There are many decisions to make when it comes to choosing LED lights. You should consider the bulb, wattage, color temperature and more. One thing to consider when choosing a new LED lighting is whether a dimmer is applicable to your space. If so, what kind of dimmers are available for LED lighting? Today, we will analyze LED attenuation, how it works and what is the best option depending on your bulbs and application.
The problem is that people need to use some rooms for multiple purposes, and these different functions require different amounts of light. Enter the Intensity Slider, a useful electrical component that allows you to adjust light levels from almost dark to fully illuminated by simply turning a knob or swiping a lever.
Types of dimmer or light-inter

1. LED Triac Dimming
If you are installing smaller LED lights on the tubes, Triac attenuation may be your best option. This type of attenuator works similarly to traditional attenuators by reducing the current sent to the bulb with a wall switch. However, this type of regulator does not work on LED tubes with external controllers. It is important, before installing the LED, to make sure that the bulbs are compatible with the light regulators, otherwise the bulbs will fail prematurely and return to point one.
2. Attenuation 0-10V
0-10 V attenuation is most commonly used in larger LEDs, usually in commercial and industrial environments. These regulators, however, do not use a wall switch. They use external controls that can be preprogrammed to dim when motion detectors do not activate or shut down completely at a specific time. Install these dimmable lights to replace high bays, wall packs, area lights, street lights, etc.
How a light regulator works
The scientific explanation of how a traditional light attenuator or attenuator works is something technical and complicated. The more circuits are applied to the ignition function at the zero pass of the voltage. The decrease in the effective value of the pump is achieved by trimming the signal at the time of the ascent, at the point chosen. If the signal is cut when the wave reaches 60V, for example, the pump is very little, in the change, if it is cut when reaching 200 V is almost at maximum.
The installation of dimmers on wall switches usually results in the replacement of the switch completely. But it will improve the energy efficiency of the home, since no more or less electricity will be spent in light than is wanted at all times.
TYD ELECTRONICS