Lighting feature: How to create accent lights and lights with
Led
When we talk about LED lighting installations, many words and ideas are thrown. Some are obvious, but others raise more questions than they answer.
Therefore, to clear up any confusion, we have compiled some notes on some of the common concepts and phrases of LED function lighting that you can find.
What is LED lighting?
Lighting is described as LED lighting that is installed around the top edge of a wall or the outer edge of a ceiling. It is usually placed on a continuous strip (often a ring circuit), to illuminate or illuminate the top edge of the ceiling, shedding light down from the wall or toward the ceiling.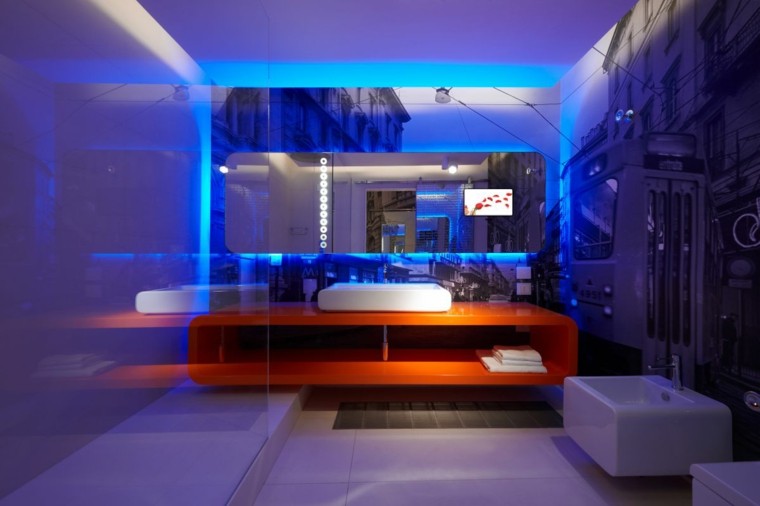 To adjust the lighting in your room, you must start by creating a shelf or channel on which the LED strips can be installed. This shelf can be of any shape, size and color appropriate to fit the existing décor of your room.
An alternative cove lighting option is to use a folding roof. You can create a folding ceiling using plasterboard (or other materials) to give the appearance of a lower ceiling over most of the room, leaving areas by the walls where LED strip lights can be installed. This will give you a halo glow throughout the room, to produce an impressive effect.
A continuous light source.
LED strip lights are an ideal solution for coving lighting because they are a continuous light source: very thin and narrow, and available in a wide range of colors, brightness, etc. so you can choose exactly the light and environment you want. Cove lighting can be created anywhere: it's a particularly popular feature in hotels, restaurants and homes.
5 watt LED strips is a widely used product for feature lighting on decks. These 10 watt LED strips are also popular, and are often installed along with an adjustable intensity transformer to give the customer the dimming/brightness option. If you prefer RGB lighting, 7.5w color-changing LED light strips are ideal.
Ceiling led
Ceiling lighting can refer to several different types of LED installation. It covers cove lighting, folding ceilings, rising lights shining on the LED ceiling on top of cabinets and even hallway lighting.
In addition to the feature lighting, ceiling lights can also be used to give a room a full "working light" glow. In that case, you should use 12w, 20w or even our 24w LED strip lights. (24w LEDs are VERY bright; we suggest using them in places with daylight or very large spaces)
You can choose from a variety of controls to manage ceiling lights, such as TRIAC (network attenuation), DALI, or 0-10v attenuators.
Never forget that LED chips can be manufactured to order in any color tone that needs your signage. And there is also RGB LED strip lighting, which can change color instantly and is fully controllable by using industry standard DMX, wireless protocols or even wifi.
TYD ELECTRONICS.