LED wedding lights: tips to create your dream day
The wedding lighting is not just lighting up a room and it's all over. It is about choosing what will shape that special event and setting the correct tone since this element will be the focus of the decoration.
Fluorescent lights aren't attractive at all, even wedding photos come out cute with this kind of light. And if you want to have really beautiful wedding photos you will have to incorporate some atmospheric lighting that goes according to the decoration.
Remember…
No matter what time or time you're getting married, it's even likely to set the sun before you finish celebrating, but as a recommendation you'll need lighting to keep the party chic in all its glory.
LED lights at weddings can make your dream day a special and magical event. Just let your imagination run wild when using LED decorative lights. With these lights you can create different environments such as:
Table centres
Tablecloths
Floral arrangements
Dance floor
Signature table
Use the ideas below to inspire you and create a day that is hard for you and your loved ones to forget.

1- Custom Light Box

Give the place some life with personalized wedding lighting that no one else will have. Led Light Boxes can be used to create beautiful wedding seating frames with illuminated photos of the couple. You only need to upload any image to make it directly into the diffuse of the light box.
There are several sizes and styles available. you can find them from 15×22 inches inclusive from 32×22 inches and they come with a 9.5 ft long wall plug. The independent light boxes are similar as they come with a plug, but cannot be mounted on the wall.
2- Led Light Lanterns

Flashlights are very versatile LED decoration and lighting for a wedding! You can replicate this photo by hanging old led lanterns on different levels to create a lovely ceiling and draw attention upwards. Or, you can line the path to its place with antique or paper lanterns to guide it.
Hang around paper lanterns from a tree or bow behind you as you say YES. You can even have a helium paper flashlight launch at the exit of your reception. This can be a beautiful nod to any loved one you've lost. Perfect for classic, modern, outdoor, indoor, formal and casual weddings, with lanterns, you can't go wrong.
3- Decorative LED bulbs
LED wedding lights can add a unique touch to your ceremony gazebo, main table top or outdoor reception spot, and are perfect for wedding shop lighting. Packages include a commercial-grade 21" pendant or a style light filament in line with your choice of 10 LED filament bulbs, fireworks or fairies.
These wedding lights can be joined together. Decorative LED light bulbs are available in a variety of shapes and styles, and emit a warm or ultra warm white light that is almost invisible to insects. Pendant and inline light filaments and decorative bulbs can also be purchased separately to create an even more exclusive set of chain lights for weddings.
4- Edison bulbs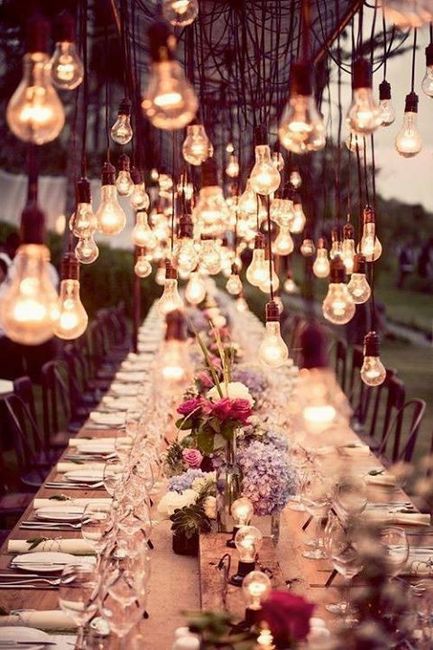 An Edison bulb is transparent, with visible coil filaments. They may have a unique shape or have a sepia tone, like ancient dye, on the glass. They are raw, the industrial aspect is very popular right now, both in weddings and in home design. Often combined with rustic wood or geometric metal cages, it is best to leave these bulbs unadorned. Hang an individual bulb or tie them together. You can even use them as center pieces on a wooden board or inside a flashlight or geometric shape. The old sepia tone will create a warm and welcoming tone at your reception.
5- LED Fairy Lights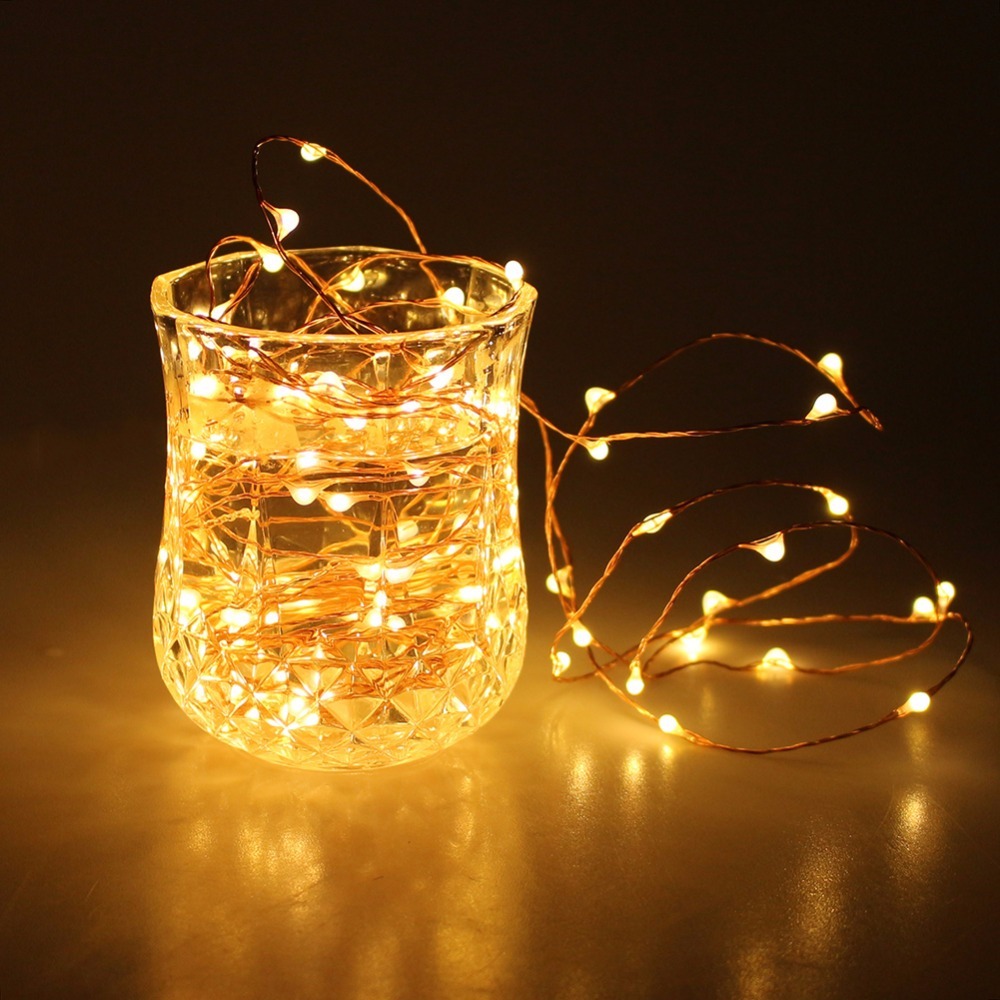 You can add LED fairy lights to main or pie tables, cover them with wedding seating tables, weave them around cupcake tower levels, or use them to create simple and elegant illuminated centerpieces. These delicate 13-foot chain lights come with a flexible silver cable that can be bent in any shape. They are available in cold white, warm white, blue, green, yellow, red and multicolor. Each set is battery powered and controlled by an on/off switch. The strings (not the battery packs) are even waterproof, so be creative with them! They are powered by 3 AA batteries and will last beyond any reception.
You may have been planning to simply use the lighting already available at its headquarters. But lighting is a key feature to create the atmosphere you want for your wedding. Use these ideas to create a plan to light up your wedding night!
TYD ELECTRONICS