Outdoor Christmas lighting tips
Greet your guests in a seasonal style by adding lights to your front entrance. Getting a row of evenly spaced and oriented exterior lights in the same direction used to be a great achievement. As much as the outdoor lights are a beauty for the eyes, they can be a bit difficult to install.
That's why… Don't worry, we've come to the rescue with some advice.
Use caution when installing outdoor lighting
Use a good ladder when installing your lights. Seifel them with insulated brackets (never use studs or nails). Do not install your lights on trees that come into contact with power lines. Before installing your Christmas lights, plug them in to make sure all the bulbs are working. Be sure to turn off the lights when you go or go to bed at night.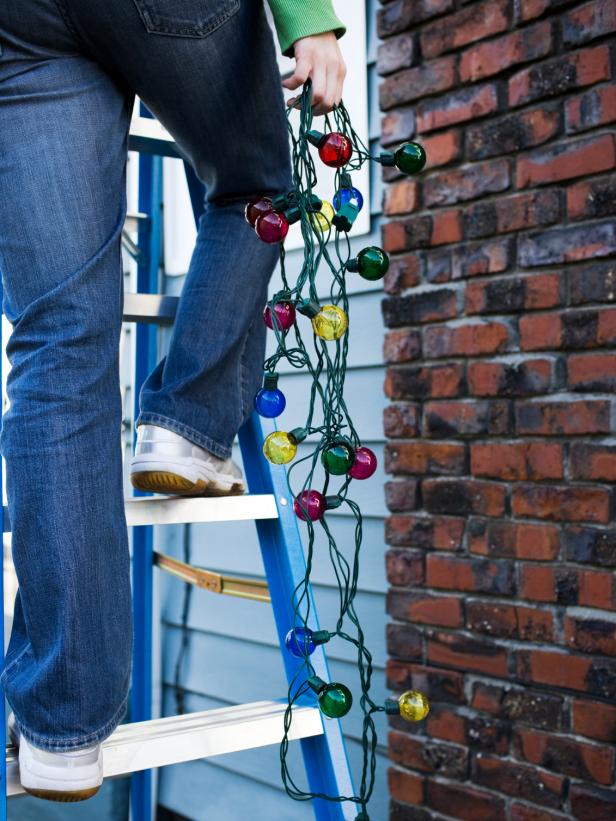 Use the right output
For starters, safety is the first thing! Its power source must come from a ground fault circuit breaker (GFCI) outlet. This type of outlet will turn off the circuit if there is overcurrent. We want your lights to shine, not to sparks! If you don't have a GFCI outlet, a qualified electrician can install it permanently outdoors for the next vacation. Or, you can buy a portable outdoor unit at your local store for less than $10.
Keep extension cords out of the way
When using extension cords, make sure they are rated for outdoor use and keep connections above ground, snow, and water. Try to avoid high-traffic areas. Place duct tape in the hallways and use the correct length needed for your lights. You don't want their cables to be too long, so they build up and create dangers when walking.
Always choose waterproof lights
There are a variety of lights to choose from. First, always use waterproof or waterproof lights with a labeled insurer lab (UL). This means that the lights meet national industry standards with the American National Standards Institute. Also, when buying Christmas lights for outdoor use, make sure they are rated for outdoor use (like extension cords). Never use indoor Christmas lights outdoors.
Using C7 or C9 bulbs
For a more traditional party light, you'll want to use a C7 or C9. These are the cone-shaped lights you'll find most often in the homewares and convenience stores. The difference in these lights is the size and power, with C9 a little bigger and easier to see from a distance. Both come in frosted or light bulbs and are great for illuminating your home and trees.
You can buy them in filaments of 25 bulbs or in filaments larger than 100 bulbs. The strands of 25 bulbs can be connected to each other (chained) up to a maximum of three strands; The 100 bulb wires must be connected separately. Don't connect them together! The C7 and C9 strands use a standard screw-on chandelier base for easy bulb replacement. The threads are connected, so if a light bulb fails, it only affects itself. Buying light cords with internal fuses is a great idea to avoid excess current in the laces.
Using miniature bulbs
Another option for outdoor lighting is the "miniature", which costs less and consumes less energy than the classic outdoor light chain. It can be used around the perimeter of your home as well as on trees. In most cases, the miniature comes in filaments of 50 or 100. Strings run in series, which means that if a light bulb or socket fails, it can lose an entire section.
The positive is that most miniature bulbs have a shunt inside them to keep the entire light chain on if a bulb filament is burned. The key is to quickly replace the burnt bulb. The bypass will allow the rest of the lights to stay on, but will increase the voltage on the rest of the bulbs, reducing their lifespan. With the miniatures, you get what you pay for, so get a set of quality lights and don't connect more than three sets of strings.
TYD ELECTRONICS